Location & Contact
25 E. Washington Street
Chicago Illinois 60602

Entrance to the Museum is on the Wabash Street side of 25 East Building. Exit is on Washington Street


Opening Hours
Sunday - Thursday:

10AM - 8PM

Friday and Saturday:

10AM - 9PM

12/24 (Christmas Eve)

10am - 5pm

12/25 (Christmas Day)

11 am - 5 pm

12/31 (New Year's Eve)

10 am - 7 pm
We are open on all major holidays. Hours are subject to change on these dates.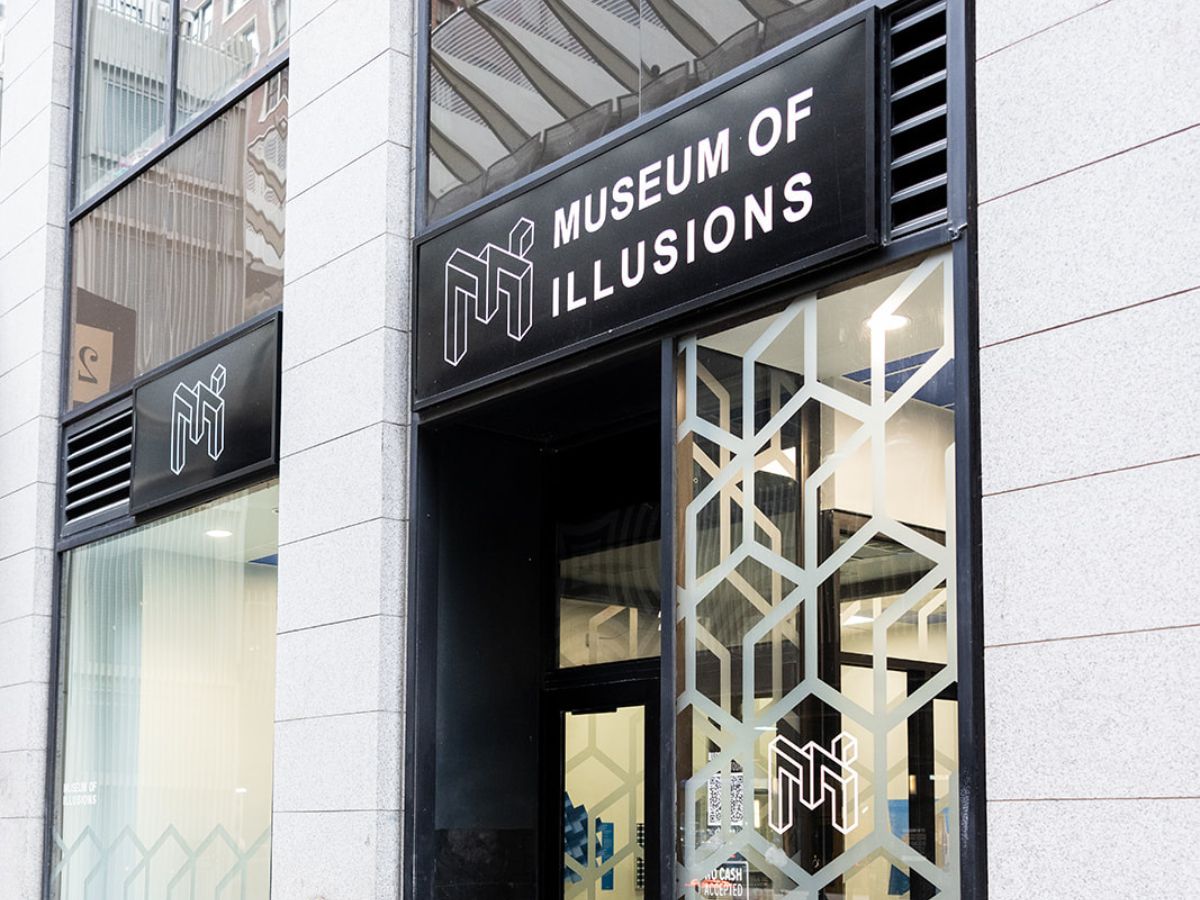 PARKING

We recommend parking at these two local garages: Randolph-Wabash Self Park Garage: $9 with validation Millennium Garages: $10 with validation

Pre-book here

MOI Chicago is conveniently located around the corner from the Washington and Wabash el stop which serves the brown, purple, green, pink, and orange lines.

Get directions
Ticket Prices
TICKET TYPES
Adults (ages 13+)
Child (ages 5 - 12)
Military/Senior*
We are a cashless business.

*Requires identification at the door. Children ages 4 and under do not require a ticket for entry. Children ages 12 and under must always be accompanied by an adult during their visit. Taxes and fees are additional.
Accessibility
We are open and accessible to all ages. Strollers are permitted but we do recommend folding them and storing in our coat room.
Contact us
Can't find what you're looking for or need more help? Contact us today!
Visit the fascinating exhibits in our Museum
Museum of Illusions Chicago is a fun museum for all ages in the heart of downtown Chicago, Illinois. Enjoy our amazing world of illusions!
Find out more
ENTER THE FASCINATING WORLD OF ILLUSIONS! ENTER THE FASCINATING WORLD OF ILLUSIONS!
Buy tickets